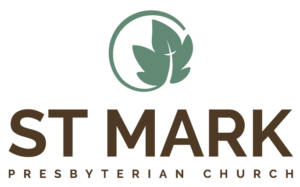 10:30am Worship Each Sunday
We worship together each Sunday at 10:30 am, offering a traditional service on the 1st, 3rd
and 5th Sundays of the month and a more contemporary one on the 2nd and 4th Sundays. Sunday School classes for all ages meet before worship at 9:15 am and nursery care is available. Be sure to join us for lunch after worship on the 5th Sunday of the month!
Here are worship materials for those joining us for worship online this week: bulletin.
Services are live streamed on YouTube.
Click on the image below.
Latest News!
Filled plastic eggs needed for our annual Easter Egg hunt! Drop off by April 2.
Let's Journey to the Cross, Feb. 22 to April 7. Add your prayers to the cross on Bandera Road or in the Hospitality Center.
St. Mark Early Learning Center's Boots & Bling fundraising gala is March 25. Click here to buy tickets!
Vacation Bible School is June 12-16. VOLUNTEER Registration is open now! Scan this QR code to sign up.

Pickleball every Wednesday evening from 6 to 8 pm in the FLC. Come give it a try. Paddles provided.