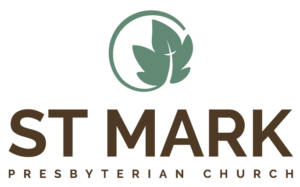 10:30am Worship Each Sunday
We worship together each Sunday at 10:30 am, offering a traditional service on the 1st, 3rd
and 5th Sundays of the month and a more contemporary one on the 2nd and 4th Sundays. Sunday School classes for all ages meet before worship at 9:15 am and nursery care is available.
Services are live streamed on YouTube.
Click on the image below.
Latest News!
Plane to attend this special Service of Wholeness on Sunday evening, June 25, at 7 pm in the Hospitality Center.
Vacation Bible School is going on NOW – June 12-16. There's still time to volunteer using this link. Follow us on Instagram or Facebook to see all the fun photos!
Interested in becoming a member of St. Mark? Take the Next Step by attending the class on June 11!
Bridge to Peace, a bereavement counseling group led by Jenny Russell begins June 20. Click here to learn more.
We're hiring Nursery Workers. Learn more.
Check out the Summer Youth Calendar! Email Angela for more info or to register for summer conferences.

Pickleball every Wednesday evening from 6 to 8 pm in the FLC. Come give it a try. Paddles and instruction provided.