Who We Are
Our Mission:
To glorify God, and by the power of the Holy Spirit,
provide opportunities for all people to know, love,


and follow Jesus Christ.
We pray we live this mission through the following Vision for Ministry:
to gather as a community of believers who are passionate about Jesus Christ;

to glorify God through Christ-centered worship, which is central to our corporate life; and,

to grow the Kingdom of God through opportunities for education, service, mission, fellowship and witness as the life-renewing Spirit leads us.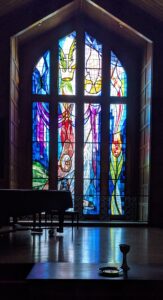 St. Mark is a church
which stands firmly in the heart of Reformed Tradition;

where spiritual growth is abundantly nurtured, bringing members closer to God; and,

with members embracing each other and those in need through genuine acts of kindness, support, sharing and caring.