Rev. Dr. Joan Watson, Interim
Pastor, Head of Staff
Rev. Dr. Watson began as interim pastor and head of staff at St. Mark in November, 2018, following a 15- year ministry at Covenant Presbyterian Church in Charlotte, North Carolina. At Covenant, she was Associate Minister for Pastoral Care (7 years) and Associate Minister for Christian Education and Spiritual Formation (8 years). Prior to her tenure at Covenant, Joan served Texas churches for 20 years as a Church Educator and served a year in the Clinical Pastoral Care and Counseling residency program at Baylor Medical Center in Dallas. Joan has a deep sense of call to be pastor in all its expressions – preaching, teaching, worship leadership, sacraments and pastoral care, particularly during times of transition. She believes in the redemptive love of God through Jesus Christ and the sacred call to all to receive God's grace and gifts and to live unique, joyful, purposeful lives for God's glory. She and her husband, David, have recently relocated to the San Antonio area. They have two married children and three grandsons.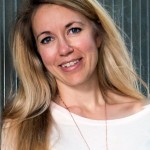 Angela Grover, Director of Christian Education & Youth Director
Angela Grover joined St. Mark in July 2014, along with husband, Scott Grover and two sons, Aidan and Alec. She excitedly accepted the position of Director of Christian Education in September of 2015. Adding to her role, January 2018, she became Youth Director as well, working with the youth of St. Mark as well as adults and children. Angela feels led and equipped
by God to support and encourage others, and create exciting ways to study and live out His Word in our church and community. When she is not working, she enjoys time at the gym, crafting, and throwing parties.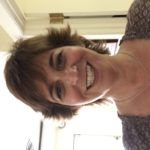 Kristine Luisi, Early Learning Center (ELC) Director
Kristine joined the ELC preschool staff in 2007, serving as an assistant teacher, coordinator of programs, and assistant director before being named
director in 2016. She is originally from New Jersey and graduated from Rutgers with a degree in Economics. After having children, she earned a Child Development Associate certification at San Antonio College. Kristine and her husband, Jim, live in Fair Oaks Ranch with their three boys. She spends her free time at her sons' sporting events, and also enjoys reading, cooking and walking.
Marilyn Bonaguro, Nursery/Childcare Coordinator
Marilyn has lived in the Boerne area since 2002 and previously lived in Chicago. She has been married to Jack for over 50 years, and they have six children and six grandchildren. With family in various states, she and Jack travel a lot. Her service includes the St. Mark Early Learning Center, elder of Children's Christian Education, the Family Life Center Kitchen Crew, Compassion in Action team and as St Mark Trustee. She also volunteers at the Hill Country Pregnancy Care Center and enjoys bible studies, reading and walking.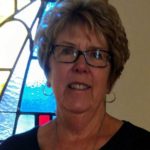 Mary Beth Thomas, Chancel Choir Director
Mary Beth joined the St. Mark team as Chancel Choir Director in late 2019 after serving as Interim Director for several months. Originally from California, she served as musician/choir director for than 30 years in Air Force Chapels as she traveled with her husband, David. They have three children and four grandchildren. She retired from North East ISD in 2018, having worked in elementary and middle schools as well as Central Office. Retirement didn't last long as she is now working for the vice president of an educational publishing company.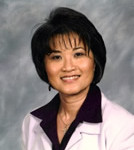 Sarah Hinman, Financial Administrator
Sarah joined the staff of St. Mark in January of 2014. Originally from California, moved to Katy, Texas, in 2004 and was a charter member of Grand Lakes Presbyterian Church where Sarah was called to serve as church office administrator and later moved to the Boerne area. She has 2 children and 5 grandchildren. Sarah loves singing with the Chancel Choir, and she enjoys cooking, gardening and hanging out with the deer in her backyard
Naomi Koudouris, Office Administrator
Naomi joined the St. Mark family in April, 2018, and is really enjoying her role as Office Administrator.
Naomi brings over 30 years of administrative experience to this position, including five years of office management experience.
Before joining St. Mark, she was with WellMed Medical Management in San Antonio where she served as Senior Executive Assistant to multiple senior level leaders for that enterprise for nearly nine years.
Naomi recently relocated to Boerne, and when not working, she loves cooking and reading and enjoys anything to do with the arts, especially music.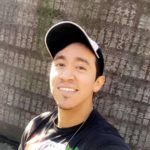 Alan Reyes, Sexton
Alan was born in Mexico City, Nationalized in the USA in 2009. Graduated from Northwest Vista Associates in Business (2009), UTSA bachelors in Spanish (2011). Father of a wonderful daughter, seeker of truth, participant in creative environment, fit/ healthy lifestyle enthusiast, and believes that everything that you do should be out of love.