The mission of the Congregational Life Ministry is to offer programs and events that nurture and strengthen our faith community. The committee promotes and encourages Christian fellowship while attending to the well-being and unification of the congregation. We do this by planning programs and events, frequently in collaboration with other ministries, such as
A Prayer Ministry luncheon, 5th Sunday luncheons and other special meals
An annual Chili Cook-off each Fall
Annual All Church Family Retreat at Mo Ranch
Weekly Tai Chi classes
Adult Olympics fellowship night, annual Chili Cook-off, and biennial Christmas party hosted by the Chronologically Gifted (CGs) group.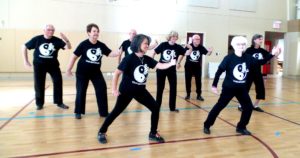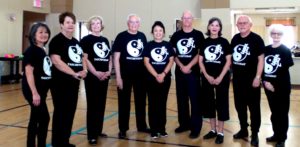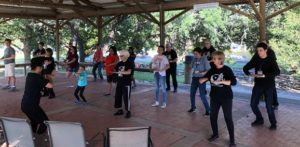 Tai Chi classes meet Mondays at 4 pm for an hour in the Family Life Center. Tai Chi is an excellent way to stay fit without being physically strenuous. The exercise movements are enjoyable, easy to learn, and accessible to people of all ages and all levels of physical fitness. Church and community members may enter the classes at any point.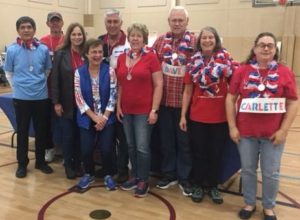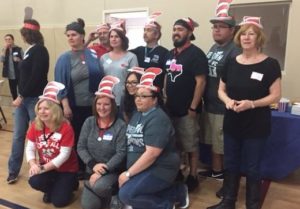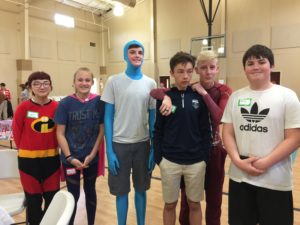 Each spring, the Chronologically Gifted (CG) group collaborates with Congregational Life Ministry to sponsor a highly anticipated and fun "Adult Olympics at St. Mark. The event is open to all ages and features teams competing in 4 areas – Name That Tune, Trivia, Putt-Putt Golf, and Basket Ball Free Throw – with activities modified for age and gender.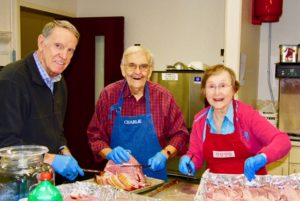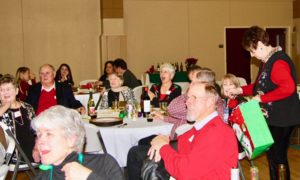 Every other year, Congregational Care Ministry collaborates with the CGs to host an all-church Christmas Party. This is a fun evening with great food and entertainment.
St. Mark's 2019 Chili Cook-off in October raised money to support youth mission activities and trips.