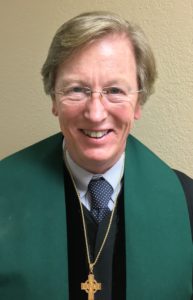 Rev. Dr. Kevin Boyd, Pastor
Kevin joined St. Mark as our senior pastor and head of staff July of 2017. We welcome him and his wife Carlette to our family of believers.
Kevin has been a pastor for more than 20 years. He has a bachelor of science degree from Lamar University in Beaumont, as well as a Master of Divinity and Doctor of Divinity degrees from Austin Presbyterian Theological Seminary. An accomplished guitarist, he enjoys writing and performing Christian music and has had several songs published. He shares his love of music with his wife, Carlette, a teacher. The Boyds have two grown children, Christy and Carey and enjoy camping, gardening and playing with their Shelties.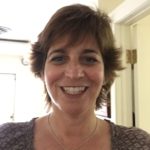 Kristine Luisi, Early Learning Center (ELC) Director
Kristine joined the ELC staff in 2007. She served as an assistant teacher, coordinator of programs, and the assistant director before being named director in 2016. She is originally from New Jersey, and graduated from Rutgers University with a degree in Economics. Kristine took leave from her career in the financial world to have her children, and upon returning to the workforce, knew she wanted to work with young children. She earned her Child Development Associate (CDA) through coursework at San Antonio College. Kristine and her husband, Jim, live in Fair Oaks Ranch with their 3 boys. She spends her free time at her sons' sporting events, and also enjoys reading, cooking and walking.


Angela Grover, Christian Education Director
Angela Grover joined St. Mark in July 2014, along with husband, Scott Grover and two sons, Aidan and Alec. She excitedly accepted the position of Director of Christian Education in September of 2015. Previously, she served as Director of Youth and Families at Leon Springs Presbyterian Church, and continues to be involved with the youth in our synod through Synod Youth Workshop. Angela hopes to create, encourage, and support study of God's Word in our church and community. When she is not working, she enjoys time at the gym, crafting, and throwing parties.
Marilyn Bonaguro, Nursery Coordinator
Marilyn has lived in the Boerne area since 2002 and previously lived in Chicago, Illinois. She has been married to Jack over 50 years, and they have six children and six grandchildren. She and Jack travel a lot. Her service includes the St. Mark Early Learning Center, serving as elder of the Adult Christian Education, the Children's Education, the Family Life Center Kitchen crew, and serving as Trustee. She also volunteers at the Hill Country Pregnancy Center. Marilyn has over 5 years of service as the St. Mark Nursery Coordinator.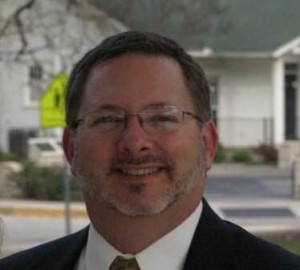 John Tucker, Traditional Worship Leader
John Tucker, son of St. Mark's Bob and Meg Tucker, has joined the staff as Traditional Worship Director and conductor of the worship choir. John is the oldest of the youngest (his twin is 11 minutes younger) children of Bob and Meg. He says, "My amazing parents raised me to love God, to use my gifts and talents for God's glory, and to make a difference in people's lives. Music has always been an important part of my talent and identity, and still is to this day. I believe music is a gift from God to minister to the heart and to glorify Him." John moved to Boerne to live
near his parents and direct the growing choir programs at both Boerne ISD middle schools. "I am excited to be
working each week with the hard working St. Mark choir to offer God our best in musical offerings and in worship l
eading. I am the proud father of two daughters – one who just graduated from high school and one who just
completed sixth grade at Boerne Middle School North."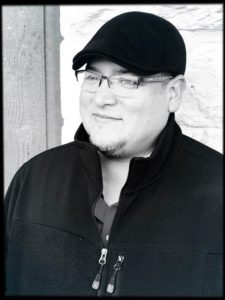 Andy Garcia, Contemporary Worship Leader
Andy Garcia is from San Antonio and received his Bachelors of Arts in Music at Texas State University. He has been leading contemporary worship services for over 10 years in Boerne and the greater hill country area. Following a move to Boerne, he opened the Hill Country Studios in 2008 where he teaches private vocal and instrumentation. Andy serves on staff at Geneva School of Boerne as the Guitar Fundamentals instructor as well as performs professionally in the surrounding area. Andy is married to his wife Barbara, and they have two daughters, Lyla and Makenna, and have new arrival twin boys, Nathan and Kaden.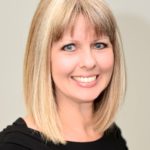 Debby Heitzke, Pianist/Organist
Debby is delighted to be serving St. Mark as pianist/organist. She has over 30 years experience as a church musician having served Presbyterian, Methodist and Baptist churches in Connecticut and Texas. She is a collaborative pianist in the music department at St. Mary's University in San Antonio and also plays for several public and private programs in the area, including BISD. She is past accompanist for the Children's Chorus of San Antonio, and is a member of the San Antonio Mastersingers. Debby and husband Steve live in Boerne and have two grown children, Mike and wife Sarah living in Nashville and Kerstin living in Houston. Debby enjoys being outdoors and traveling.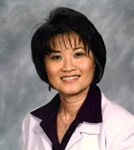 Sarah Hinman, Financial Secretary
Sarah is delighted to join the staff of St. Mark as Financial Secretary. Sarah and her husband were regular visitors to St. Mark before they became members in November of 2013. Originally from California, they moved to Katy, Texas in 2004 and joined Grand Lakes Presbyterian Church as charter members and soon after Sarah was call to serve as church office administrator until 2012 when they moved to Fair Oaks Ranch. They have 2 children and 5 grandchildren. Sarah loves singing with the Chancel choir and she enjoys cooking, gardening and hanging out with the deer in her backyard.
Naomi Koudouris, Office Administrator
Alan Reyes, Sexton
Alan was born in Mexico City and came to San Antonio when he was 13 years old. He worked at Lifetime Fitness and also works at Papa Nachos. He enjoys dancing, movies and all sports. Alan has an 8-year old daughter, Yaretiz, "who keeps him young."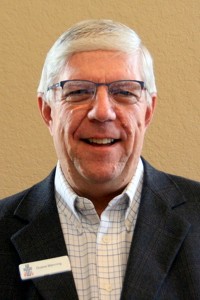 Duane Manning, Commissioned Ruling Elder
Duane Manning is a Commissioned Ruling Elder Parish Associate at St. Mark. He's responsible for developing an older adult and visitation ministry. He also conducts monthly vesper services at Menger Springs Morningside Ministries. Duane retired from the Air Force in 1999 and is currently employed at USAA. He's very grateful and blessed by God's grace and love, and enjoys sharing the Good News of Jesus Christ with others. Duane and his wife, Jackie, live in Fair Oaks Ranch and have been members of St. Mark since 1999.