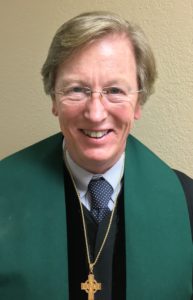 Rev. Dr. Kevin Boyd, Pastor
Kevin joined St. Mark as our senior pastor and head of staff in July of 2017. He has been a pastor for more than 20 years. Kevin has a bachelor of science degree from Lamar University in Beaumont, as well as a Master of Divinity and Doctor of Divinity degrees from Austin Presbyterian Theological Seminary. An accomplished guitarist, he enjoys writing and performing Christian music and has had several songs published. He shares his love of music with his wife, Carlette, a teacher. The Boyds have two grown children, Christy and Carey, and they enjoy camping, gardening and playing with their Shelties.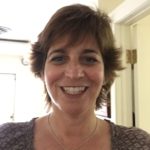 Kristine Luisi, Early Learning Center (ELC) Director
Kristine joined the ELC preschool staff in 2007, serving as an assistant teacher, coordinator of programs, and assistant director before being named director in 2016. She is originally from New Jersey and graduated from Rutgers with a degree in Economics. After having children, she earned a Child Development Associate certification at San Antonio College. Kristine and her husband, Jim, live in Fair Oaks Ranch with their 3 boys. She spends her free time at her sons' sporting events, and also enjoys reading, cooking and walking.

Angela Grover, Christian Education Director
Angela Grover joined St. Mark in July 2014, along with husband, Scott Grover and two sons, Aidan and Alec. She excitedly accepted the position of Director of Christian Education in September of 2015. Adding to her role, January 2018, she began working with the youth of St. Mark, as well as adults and children. Angela feels led and equipped by God to support and encourage others, and create exciting ways to study and live out His Word in our church and community. When she is not working, she enjoys time at the gym, crafting, and throwing parties.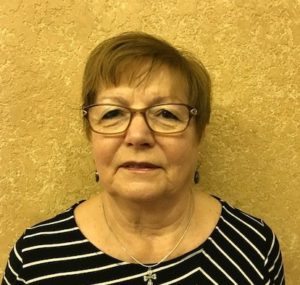 Marilyn Bonaguro, Nursery Coordinator
Marilyn has lived in the Boerne area since 2002 and previously lived in Chicago. She has been married to Jack for over 50 years, and they have six children and six grandchildren. With family in various states, she and Jack travel a lot. Her service includes the St. Mark Early Learning Center, elder of Children's Christian Education, the Family Life Center Kitchen Crew, Compassion in Action team and as St Mark Trustee. She also volunteers at the Hill Country Pregnancy Care Center and enjoys bible studies, reading and walking. Marilyn has over 6 years of service as the St. Mark Nursery Coordinator.
John Tucker, Director of Music
John said he "is excited to be working each week with the hardworking
and talented St. Mark Chancel Choir and Praise Team, to offer God our best in musical offerings and in worship leading." In addition to directing at St. Mark, John's full time job is as choir director at both Boerne ISD middle schools. John has two daughters living in Stephenville, whom he adores.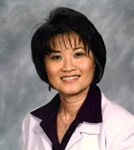 Sarah Hinman, Financial Secretary
Sarah she joined the staff of St. Mark as Financial Secretary in January of 2014. Originally from California, moved to Katy, Texas, in 2004 and was a charter member of Grand Lakes Presbyterian Church where Sarah was called to serve as church office administrator and later moved to the Boerne area. She has 2 children and 5 grandchildren. Sarah loves singing with the Chancel Choir, and she enjoys cooking, gardening and hanging out with the deer in her backyard.
Naomi Koudouris, Administrative Assistant
Naomi joined the St. Mark family in April, 2018, and is really enjoying her role as Office Administrator.
Naomi brings over 30 years of administrative experience to this position, including five years of office management experience.
Before joining St. Mark, she was with WellMed Medical Management in San Antonio where she served as Senior Executive Assistant to multiple senior level leaders for that enterprise for nearly nine years.
Naomi recently relocated to Boerne, and when not working, she loves cooking and reading and enjoys anything to do with the arts, especially music.
Alan Reyes, Sexton
Alan was born in Mexico City, Nationalized in the USA in 2009. Graduated from Northwest Vista Associates in Business (2009), UTSA bachelors in Spani
sh
(2011). Father of a wonderful daughter, seeker of truth, participant in creative environment, fit/ healthy lifestyle enthusiast, and believes that everything that you do should be out of love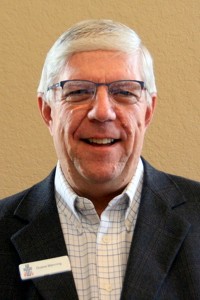 Duane Manning, Commissioned Ruling Elder
Duane is a Commissioned Pastor, Parish Associate at St. Mark and is responsible for older adult visitation ministry. He is also serving as Pastor of Pipe Creek Presbyterian Church, a partnership ministry between our two congregations. He conducts monthly vesper services at Menger Springs, Morningside Ministries and Franklin Park on behalf of St. Mark. Duane retired from the Air Force in 1999 and is employed part time at USAA. He and his wife, Jackie, have been married 32 years and live in Fair Oaks Ranch. He is very grateful and blessed by God's grace and love and enjoys sharing the Good News of Jesus Christ.