Worship with Us
Sundays at 10:30 am in the sanctuary and live streamed on YouTube. Click Here!
Sunday School at 9:15 for all ages
This Sunday, 10/3, Interim Minister Joan Watson will lead worship at St. Mark for the last time. Guest ministers will fill the pulpit until November 21 when Rev. Quigley-Swanson preaches her first sermon. Many activities and ministry programs are continuing during this exciting time of transition.
Welcome Rev. Ann Marie Quigley-Swanson!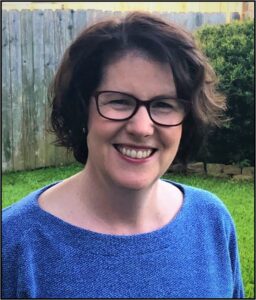 At the September 12 congregational meeting, members of St. Mark voted to extend to the Reverend Ann Marie Quigley-Swanson a call to be our next installed pastor. Ann Marie will begin ministry at St. Mark on November 15.
She comes to us from Northwoods Presbyterian Church in Houston where she has served for the past 17 years, most recently as Senior Associate Pastor.
Guest pastors leading worship in the transition are:
Oct. 10 — Elden Sheffer, CP
Oct. 17 — Rev. Dr. Laurie Palmer
Oct. 24 — Henry Owen
Oct. 31 — Rev. Dick Powell
Nov. 7 — Rev. Dr. Sallie Watson
Nov. 14 — Rev. Mary D. D'Alessio
Photo Gallery
St. Mark Members Sharing & Caring
View our gallery of members and friends staying connected and sharing the love of Christ.
CLICK HERE
Office Administrator Naomi Koudouris is in the office Monday-Thursday from 9:00am – 4:00pm. Please enter by the door off the Bandera Street parking lot, and sign in and out on the log sheet in the hall. As of August 30, 2021, the St. Mark Session "strongly encourages every person to wear a mask when on the St. Mark campus."
Thank you.
Worship in the Presbyterian Church is considered the highest and best of human endeavors, the thing for which we were all made. Worship orients and reorients our lives around the living Lord; it draws worshipers together in the body of Christ. Worship is the central thing the church does from which flow all the Church's ministries: education, small groups, outreach, pastoral care, prayer support, congregational life, stewardship of time, talent and resources, and all the others.
Since March of 2020, the beginning of Covid-19 restrictions, St. Mark has had only one service of worship. Currently that service is held both in person and livestreamed at 10:30 am Sunday mornings. It is also available online throughout the week. The service alternates between featuring traditional or more contemporary music.
We are delighted that you have chosen to join us online and we welcome you to our service in person. Whether in person or online, we hope you find the service to be one that blesses you, that draws you into a deeper relationship with God and into a community of faith you could call your own.
May God's richest blessings be yours.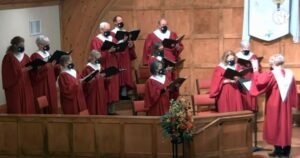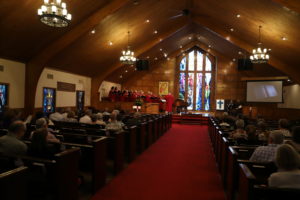 St. Mark is a praying church with an active prayer chain.
Click here
to submit prayer requests or to join the prayer chain.

Stay Connected
To keep up-to-date and engaged with all the ministries and activities at St. Mark, be sure to read the weekly "Happenings" e-news. The Happenings is emailed every Thursday and posted online.
Content submissions are due by Noon on Tuesday. Please submit all articles, pictures or announcements to the
church office
.
Please Welcome Our Newest Members
Please welcome new members Wally and Melanie Doppenberg. The Doppenbergs moved to Boerne this spring from the Phoenix area. They joined St. Mark in June 2021 by transfer of church letter from Song of Life United Methodist Church in Queen Creek, AZ. Both enjoy music and are looking forward to participating in the Chancel Choir at St. Mark.
On August 29, we also welcomed Melanie & Wally Doppenberg's daughter, Tia, and her family as new members. Adam and Tia Flournoy with their children Isaac, Brooks, Eleanor and Faye moved to Boerne in 2020 from Everett, Washington, where they were members of First Presbyterian Church of Everett. They have joined St. Mark by transfer of church letter.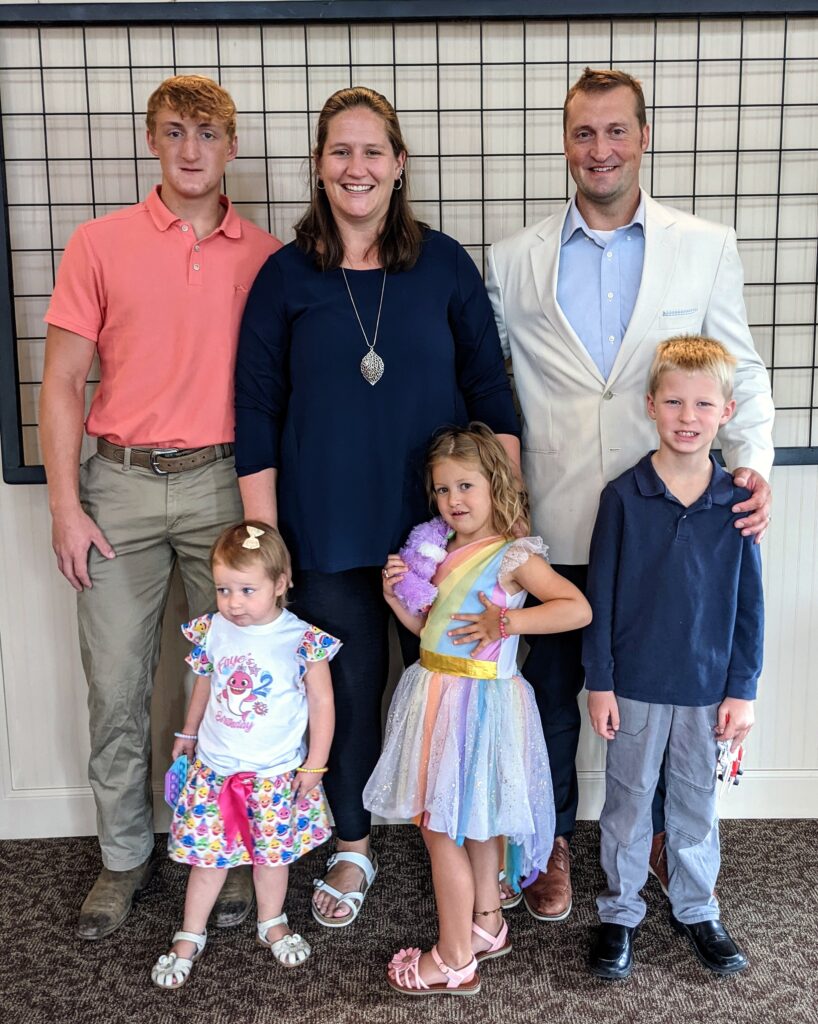 How Can I Serve?
Jesus told us, his disciples, to make disciples of all nations. One of the most important values of this church is our mission to the world. It begins in this community and spreads. Church members and guests are involved in a variety of ministries from things as simple as cleaning up the church grounds to greater commitments like leading classes or serving as officers in the church.
Ready to Serve?
For more information about opportunities listed here, contact the church office – office@stmarktx.org or (830) 816-3000 – and they will connect you with the appropriate elder or deacon.
Adult Christian Eduation – Responsible for Christian education activities for adults
Join an adult Sunday school class or weekday small group.
Children/Youth Christian Education – Responsible for children & youth activities.
Kids and teens – attend Sunday school classes, youth group, or other activities like First Friday or Vacation Bible School.
Adults – teach a class, help with events like First Fridays or VBS, provide a meal for Wed. evening youth group meetings.
Communications – The communications team supports all internal and external communication efforts.
Website maintenance, social media, weekly Happenings & monthly newsletter, signage, etc.
Congregational Life – Plans programs and events for Christian fellowship.
Attend events such as the Adult Olympics, Chili Cook-Off, 5th Sunday luncheons, Annual All-Church Retreat at Mo Ranch, or Soaking Prayer ministry.
If tech savvy, help with social media, website, and other communication efforts.
Finance – Responsible for the finances of the church.
Join the Finance Committee.
Host Ministry – Welcomes all to St. Mark worship, follows up with guests, receives and mentors new members.
Join the Host Ministry committee and/or volunteer to be a greeter/host or to provide refreshments on Sundays.
Mission Outreach – Focuses on mission and evangelism in Boerne and beyond.
Help the Outreach committee coordinate mission giving and outreach activities.
Personnel – Responsible for the "human resources" function of the church.
Join the Personnel Committee.
Property – Responsible for the operation & maintenance of church facilities.
Join the Property Committee, volunteer for all-church work days, or help with sound tech during worship services.
Stewardship – Coordinates a year-round stewardship program emphasizing faithful giving of time, talent and treasure.
Help plan stewardship activities by joining the Stewardship Committee.
Worship – Responsible for all worship services.
Join the choir or praise singers, play an instrument, be an usher or liturgist, coordinate communion, help with banners and vestments, be part of the Worship Committee.
Deacons – Responsible for serving those in need in the congregation.
Help with visiting shut-ins and members in the hospital or nursing homes; call on members who may need assistance; deliver communion to the home bound; pray for one another through the prayer chain; support Stephen Ministry which provides distinctively Christian, one-on-one, confidential care for people who are struggling in some way in their lives.
How Do I Meet People?
Our church is not a place for spectators. It is a place for team members. Whether you are five or ninety-five, a busy parent or a business person with big responsibilities, we want you to be a part of this vibrant church community. Here are some ways you can learn, serve, and grow at St. Mark:
Sunday School classes for children, youth and adults
Chronologically Gifted (CG) Fellowship Group
Compassion in Action Sewing Group
King's Kids First Friday parents' night out

Small groups for adults that meet throughout the week

First Monday Lunch Bunch

Youth Group
Join a ministry team such as Property, Worship, Communications, Vacation Bible School, Adult Christian Education, Congregational Life, Outreach, etc.

And More!
Call or visit the church office for more information.
Visitors – Learn More Here
Join Us for Worship!
Presently, we offer Sunday School classes for all ages at 9:15 am and one worship service at 10:30 am, You can attend worship in person or it is live streamed on YouTube. Prior to COVID-19, we offered two services each Sunday, an early contemporary service and a later traditional service. Now we alternate worship styles on Sunday mornings. On the 1st, 3rd and 5th Sundays of the month, worship follows a more traditional format with the Chancel Choir singing. On the 2nd and 4th Sundays, our Praise Band and Singers lead a more contemporary worship service.
Next Step is an opportunity for guests to learn more about the church, how to get involved and how to join. Session 1 looks at why we do church and what it means to be Presbyterian & PC-USA. Session 2 is a chance to visit with church officers to learn about St. Mark's ministries, opportunities for getting involved and what it means to be a member. You can tour the campus, meet staff and lay leaders, connect with others, and ask questions.
Grow Your Faith
St. Mark offers classes and opportunities to learn and serve, where you can expand your faith alongside your church family. Christian Education Director
Angela Grover
would love to help you discover all that St. Mark has to offer.
Become a Member

We welcome you to join our congregation! The only requirement to become a member of a Presbyterian church is to proclaim faith in Jesus Christ as Lord and Savior. Individuals may join by
Profession of Faith and Baptism (for those who have never been baptized),
Reaffirmation of Faith (for those who are not currently active members of another Christian church),
Transfer of Church Letter (for those on the active roll of another church).
Prospective members meet with the pastor and active elders to be received into the church. This meeting is arranged at your convenience. New members are presented and welcomed into the congregation during a worship service. Let the church office know you want to join and/or attend the Next Step classes to learn more about St. Mark and how to get involved.
Rev. Dr. Joan Watson, Pastor, Head of Staff
Rev. Dr. Watson began as interim pastor and head of staff at St. Mark in November, 2018, following a 15- year ministry at Covenant Presbyterian Church in Charlotte, North Carolina. At Covenant, she was Associate Minister for Pastoral Care (7 years) and Associate Minister for Christian Education and Spiritual Formation (8 years). Prior to her tenure at Covenant, Joan served Texas churches for 20 years as a Church Educator and served a year in the Clinical Pastoral Care and Counseling residency program at Baylor Medical Center in Dallas. Joan has a deep sense of call to be pastor in all its expressions – preaching, teaching, worship leadership, sacraments and pastoral care, particularly during times of transition. She believes in the redemptive love of God through Jesus Christ and the sacred call to all to receive God's grace and gifts and to live unique, joyful, purposeful lives for God's glory. She and her husband, David, have recently relocated to the San Antonio area. They have two married children and one grandchild.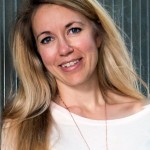 Angela Grover, Director of Christian Education & Youth Director
Angela Grover joined St. Mark in July 2014, along with husband, Scott Grover and two sons, Aidan and Alec. She excitedly accepted the position of Director of Christian Education in September of 2015. Adding to her role, January 2018, she became Youth Director as well, working with the youth of St. Mark as well as adults and children. Angela feels led and equipped
by God to support and encourage others, and create exciting ways to study and live out His Word in our church and community. When she is not working, she enjoys time at the gym, crafting, and throwing parties.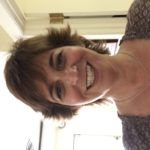 Kristine Luisi, Early Learning Center (ELC) Director
Kristine joined the ELC preschool staff in 2007, serving as an assistant teacher, coordinator of programs, and assistant director before being named
director in 2016. She is originally from New Jersey and graduated from Rutgers with a degree in Economics. After having children, she earned a Child Development Associate certification at San Antonio College. Kristine and her husband, Jim, live in Fair Oaks Ranch with their three boys. She spends her free time at her sons' sporting events, and also enjoys reading, cooking and walking.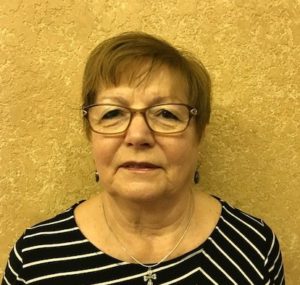 Marilyn Bonaguro, Nursery/Childcare Coordinator
Marilyn has lived in the Boerne area since 2002 and previously lived in Chicago. She has been married to Jack for over 50 years, and they have six children and six grandchildren. With family in various states, she and Jack travel a lot. Her service includes the St. Mark Early Learning Center, elder of Children's Christian Education, the Family Life Center Kitchen Crew, Compassion in Action team and as St Mark Trustee. She also volunteers at the Hill Country Pregnancy Care Center and enjoys bible studies, reading and walking. Marilyn has over 6 years of service as the St. Mark Nursery Coordinator.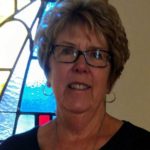 Mary Beth Thomas, Chancel Choir Director
Mary Beth joined the St. Mark team as Chancel Choir Director in late 2019 after serving as Interim Director for several months. Originally from California, she served as musician/choir director for than 30 years in Air Force Chapels as she traveled with her husband, David. They have three children and four grandchildren. She retired from North East ISD in 2018, having worked in elementary and middle schools as well as Central Office. Retirement didn't last long as she is now working for the vice president of an educational publishing company. She is looking forward to her time with the talented folks in the St. Mark Chancel Choir!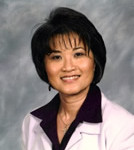 Sarah Hinman, Financial Administrator
Sarah joined the staff of St. Mark in January of 2014. Originally from California, moved to Katy, Texas, in 2004 and was a charter member of Grand Lakes Presbyterian Church where Sarah was called to serve as church office administrator and later moved to the Boerne area. She has 2 children and 5 grandchildren. Sarah loves singing with the Chancel Choir, and she enjoys cooking, gardening and hanging out with the deer in her backyard
Naomi Koudouris, Office Administrator
Naomi joined the St. Mark family in April, 2018, and is really enjoying her role as Office Administrator.
Naomi brings over 30 years of administrative experience to this position, including five years of office management experience.
Before joining St. Mark, she was with WellMed Medical Management in San Antonio where she served as Senior Executive Assistant to multiple senior level leaders for that enterprise for nearly nine years.
Naomi recently relocated to Boerne, and when not working, she loves cooking and reading and enjoys anything to do with the arts, especially music.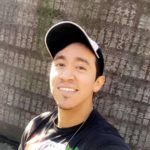 Alan Reyes, Sexton
Alan was born in Mexico City, Nationalized in the USA in 2009. Graduated from Northwest Vista Associates in Business (2009), UTSA bachelors in Spani
sh
(2011). Father of a wonderful daughter, seeker of truth, participant in creative environment, fit/ healthy lifestyle enthusiast, and believes that everything that you do should be out of love.
Contact Us
Office Hours: Monday-Thursday from 9 am to 4 pm. Closed Fridays. Please enter the building from the Bandera Road parking lot, wear a mask, sanitize your hands, and sign in and out.
Church Location & Address:
208 West Bandera Road, Boerne, Texas. (
map
)
Resources
Click on links below to access relevant resources and websites.