Worship Services
Join us for Summer at St. Mark 2020!
June through early September, we will worship together
at one service live streamed and recorded on YouTube.
Worship at St. Mark is about unity, the Holy Scripture and theology. We extend a special welcome to visitors and hope their experience will lead them back again soon! Our regular schedule which we hope to return to in mid September offers two services every Sunday with Sunday School classes in between.
The 1st service begins at 9:00 a.m. and contains all elements of reformed worship. Our praise band and singers lead us in reflective confession and praises to God through energetic contemporary music.
The 2nd service begins at 11:10 a.m. and contains all elements of reformed worship, offered in a more traditional style with a formal order of worship. Music is derived from a litany of time-honored hymns led by the chancel choir.
5th Sunday combined service begins at 10:45 a.m. and is a blend of both contemporary and traditional styles of worship. These services are held on the 5th Sunday in months with five Sundays and are followed by an all-church luncheon.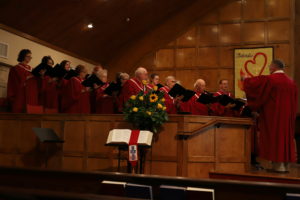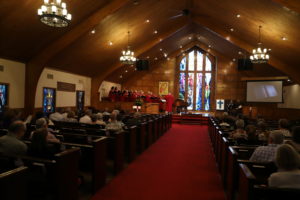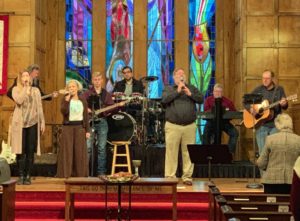 St. Mark is a praying church with an active prayer chain.
Click here
to submit prayer requests or to join the prayer chain.